Whistle & Keg Youngstown Brewery and Beer Hall Drinks On Tap
ON TAP
Beers, wines, and ciders that we currently have on tap. Check back often as these will continuously change!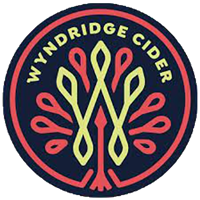 8.
Apple Cider Donut
Cider
5.5% ABV
•
Wyndridge Cider Co
Cold fermented local apples blended with classic cider donut spices including cinnamon, cardamom and nutmeg. Lightly sweetened with pure cane sugar in the spirit of the this fall flavor.
---
17.
Astra Red Cream Soda
Hard Seltzer
5% ABV
•
March First Brewing
---
12.
B Nektar Zombie Killer Cherry Honet Cider
Mead
Cherry honey mild sweet cider
---
22.
BBA Hot Chocolate With Marshmallows
Sweet Stout
8% ABV
•
28 IBU
•
R.Shea Brewing
1792 Barton Bourbon Whiskey Barrel Aged. Batch # 89, Brew Date: 8/18/2020, Barrel Fill Date: 9/25/2020, Barrel Empty Date: 9/6/2021, Months in Barrel: 11.5
---
3.
Blueberry Lemonade
Winw
Notes of ripened blueberries thoughtfully blended with freshly squeezed lemons for a one of a kind flavor. Enjoy chilled, while relaxing by the pool, taking in the summer sunshine.
---
42.
Boats & Gose: Salty Melon
Gose
4.4% ABV
•
Birdfish Brewing Co.
Boats 'n' Gose, Boats 'n' Gose, I gotta have me more Boats 'n' Gose. Part of our Limited Summer Gose Series featuring Pink Himalayan sea salt and coriander paired with melon. Extremely light and refreshing.
---
8.3% ABV
•
80 IBU
•
Columbus Brewing Co.
An awakening of the senses by virtue of American hops. Pale golden in color, this double IPA showcases a unique blend of hops, highlighting the true nature of Citra.
---
4.1% ABV
•
5 IBU
•
Anheuser-Busch
Introduced nationally in 1982, Bud Light is brewed with a malt and hops ratio different from Budweiser for a distinctively crisp taste with fewer calories.
---
4.9% ABV
•
Ciderboys Hard Cider
---
12% ABV
•
L'uva Bella Winery
Chardonnay is the most popular white wine in the Unites States. There is more Chardonnay planted in California than any other variety. Chardonnay grapes thrive in cool coastal climates. It displays flavors of citrus, apple, pear, and tropical fruit. But when barrel aged is has buttery, toasty, and smoky notes.
---
37.
Cherry Blonde
Blonde Ale
4.5% ABV
•
Ignite Brewing Company
2018 Great American Beer Festival Silver Medal winning American Style Fruit Beer. Our delicious Matchstick Blonde rested on tart Michigan cherries delivers the perfect balance of tart yet subtly sweet cherry flavor surprising your taste buds.
---
2.
Chocolate Raspberry
Red Wine Blend
Rich dark chocolate and ripe red raspberry notes. Medium bodied with a touch of sweetness.
---
48.
Christmas Ale
Spiced Beer
7.5% ABV
•
30 IBU
•
Great Lakes Brewing Co.
This one's for the annual gift exchange. For warm, crowded living rooms and steamy kitchen windows. For roasts in the oven, long meandering toasts, and longer dining room tables. For a safe homecoming. For keeping Santa secret. Brewed with honey and spiced with fresh ginger and cinnamon
---
9.
Conway's Irish Ale (2023)
6.3% ABV
•
25 IBU
•
Great Lakes Brewing Company
A pint for Pa Conway! Our co-owners' grandfather and policeman who'd likely uphold that an Irish Ale with full bodied caramel malt flavors is just the ticket.
---
4.2% ABV
•
10 IBU
•
Coors Brewing Co.
Coors Light's unique frost-brewing process locks in a taste as cold as the Rockies.
---
4.6% ABV
•
Sonder Brewing
An ale with Lemonade and Tea, very nostalgic of your favorite golf inspired drink. Fresh iced tea aroma with a lemon zest taste. Delightful balance of lemon and tea flavor.
---
10.
Double Elvis Juice
Imperial IPA
Double Elvis, our imperial reimagining of the juicy and beloved Elvis Juice brings the same pine and grapefruit zest as its rock n roll brother, but with an extra kick. Regining in at an ABV of 9.0, Imperial is King.
---
4.7% ABV
•
23 IBU
•
Paladin Brewing
The light refreshing flavors of orange and vanilla with a touch of fairy dust combine magically to create this enchanting beer that tastes like a midsummer's dream. This may not be a magic spell but if you believe the fairies just may sprinkle you with joy and laughter.
---
39.
Fuzzy Wuzzy (2023)
Peach Ale
5.3% ABV
•
13 IBU
•
Fat Head's Brewery
(2023) Fuzzy Wuzzy was a beer, Fuzzy Wuzzy is finally here! A peachy/apricot nose with refreshingly tart, fruity flavors make this American wheat ale a great thirst quencher! 5.3% ABV.
---
30.
Gose of Christmas Past
Gose
4.7% ABV
•
Birdfish Brewing Co.
Thoughts of this Gose will dance in your head after the sweetness of Sugar Plum shines through. Get Scrooged!
---
43.
Guinness Draught
Irish Dry Stout
4.3% ABV
•
45 IBU
•
Guinness
Rich and creamy. Distinctively black. Velvety in its finish. This iconic beer is defined by harmony. Sip after sip, sweet counters bitter as the malt arrives on cue to compliment a base of roasted barley. Just as the unmistakable white head sits flush atop the dark beer, so do the flavors counter and combine perfectly. This is our greatest innovation. Truly unique. Perfectly balanced. Made of More.
---
east coast style IPA, light bitterness with coconut and pineapple on the nose
---
35.
Hard Pumpkin Cider
Cider
We first made our Ace Pumpkin cider in the fall of 2010 and it has become extremely popular since then. We add cinnamon, cloves, and allspice to fermented apple juice to produce a 5% ABV cider which tastes just like pumpkin pie! It is light orange in color with a full, rich taste that makes you want more. We carbonate the cider and cold- filter it 4 times before we bottle and keg it.
---
21.
Hot Blonde Habanero
Blonde
4.7% ABV
•
10 IBU
•
Biker Brewhouse
Ball Bearing Blonde kicked up a notch. Habanero peppers made this a spicy little number.
---
16.
Juice Jolt
American IPA
6.8% ABV
•
20 IBU
•
Southern Tier Brewing Co.
Southern Tier's Juice Jolt is a blast of fruit juice flavor. This Extra Juicy IPA is bursting with tropical fruit flavor at an easy drinking 6.8% ABV. Juice Jolt delivers a punch of delicious fruit juice with an intense aroma to match. Caution this IPA is Too Juicy!
---
38.
Kickaround POG Tart
Sour
4.3% ABV
•
10 IBU
•
Great Lakes Brewing Company
Passion fruit, orange, and guava spring forth in this lightly tart sipper that's a perfect partner for however you like to kick it.
---
18.
Lake Erie Sunset
American Pale Wheat
5.2% ABV
•
15 IBU
•
Collision Bend Brewing
---
20.
Local's Light
American Lager
5.2% ABV
•
11 IBU
•
Short's Brewing Co.
Local's Light is a light and very tasty Lager. The beer is crisp and clean and has a subtle malt quality. Flavors of grass and sweet corn are complemented by the scent of mild noble hops. It is the perfect beer for the craft beer enthusiast or the seasoned macro consumer, alike.
---
26.
Maybe Next Beer
Brown Ale
Excellent Traditional brown
---
44.
Mocha Oatmeal Stout
Oatmeal Stout
6% ABV
•
25 IBU
•
Sibling Revelry Brewing
This limited batch of our Oatmeal Stout was conditioned with cacao nibs and fresh coffee.
---
28.
Papaya Paradise
Hard Cider
5% ABV
•
Ciderboys Hard Cider
---
6.5% ABV
•
28 IBU
•
Biker Brewhouse
A classic, full-bodied, Robust Porter with a smooth, sweet finish and just enough hopts to balance aromas and flavors of coffee, and pure OHIO maple syrup.
---
36.
Pumpkinville
Pumpkin Ale
6.5% ABV
•
Ellicottville Brewing Company
Scrumptious pumpkin harvest ale with notes of cinnamon, nutmeg & vanilla. Pairs nicely with a range of traditional fall dishes.
---
4.
Purple Rain
Red Wine Blend
Our Purple Rain Tri-Blend is one of our most popular wines, right behind our OG Purple Rain Concord. We blend Catawba, Niagara and Concord Grapes all at 33.3% to offer a unique punchy yet crisp wine sippin' experience
---
46.
Rip the Script
Brown Ale
5.6% ABV
•
Jackie O's Brewery
On top of heaps of American, British, and German malts, Brazilian amburana wood lends bright notes of baking spice, butterscotch, and vanilla to this robust brown ale.
---
5.6% ABV
•
47 IBU
•
3 Floyds Brewing Co.
Our newest year-round beer has arrived – Speed Castle Pilsner. Using hops sourced from German farms, American Pilsner malt, and hand-selected fresh or 'wet' hops, Speed Castle is a crisp, refreshing and world-ending Pilsner.
---
5.
Strawberry Basil Hefeweizen
Wheat
A German Hefeweizen brewed with Wild Strawberry and Urban Till Basil. Light, refreshing and slightly tart.
---
14.
Strawberry Pineapple Wild Tea
Tea Beer
9% ABV
•
Wild Ohio Brewing
Subtle strawberry with sweet pineapple. Your tropical vacation is just one sip away with our Strawberry Pineapple Wild T. This 9% ABV, brew is an easy-drinker on its own. Wanna take your taste buds to paradise? Add triple sec, tequila and a splash of lime for a Strawberry Pineapple Margarita.
---
11.
The PastryArchy Cookies & Cream
Stout- Pastry
8% ABV
•
38 IBU
•
DuClaw Brewing Company
Inspired by the iconic combination of chocolatey cookie crumbles dunked in delicious vanilla ice cream, we introduce you to a roasty, full-bodied white stout infused with cookies and cream ice cream, lactose, & cacao for a beautiful golden beer. Made in collaboration with Maryland-based, family-owned creamery, Keyes Creamery in celebration of their tenth anniversary and three generations of a family dream.
---
41.
Thin Lips On Fruit Peach
Fruited Sour
5% ABV
•
Noble Creature Cask House
Our flagship dry-hopped fruited sour ale. Tart and fruity mixed culture sour conditioned on local peaches.
---
33.
Tropicannon
American IPA
7.25% ABV
•
45 IBU
•
Heavy Seas Beer
Our brand new citrus IPA is exploding with bright citrus aroma and flavor. Creating an exciting new variation on our flagship Loose Cannon,
---
27.
Truculent W/ Cucumber & Lime
Sour
5.7% ABV
•
Pretentious Barrel House
When we set out to make this "summer beer," we envisioned a hard seltzer, except much better. Crisp and refreshing with a hint of fruit but not overwhelming (yes, cucumber is a fruit, we will debate you on this, and we will win). We added both lime juice and zest to enhance the flavor and aroma. The resulting beverage has a fruity, almost melon-like quality, with an unmistakable cucumber finish.
---